As we've gotten well past the half way point of the year there is a very clear trend developing in used car prices, and that trend is a decline in values from peaks across the board. Still, prices remain elevated compared to historic values.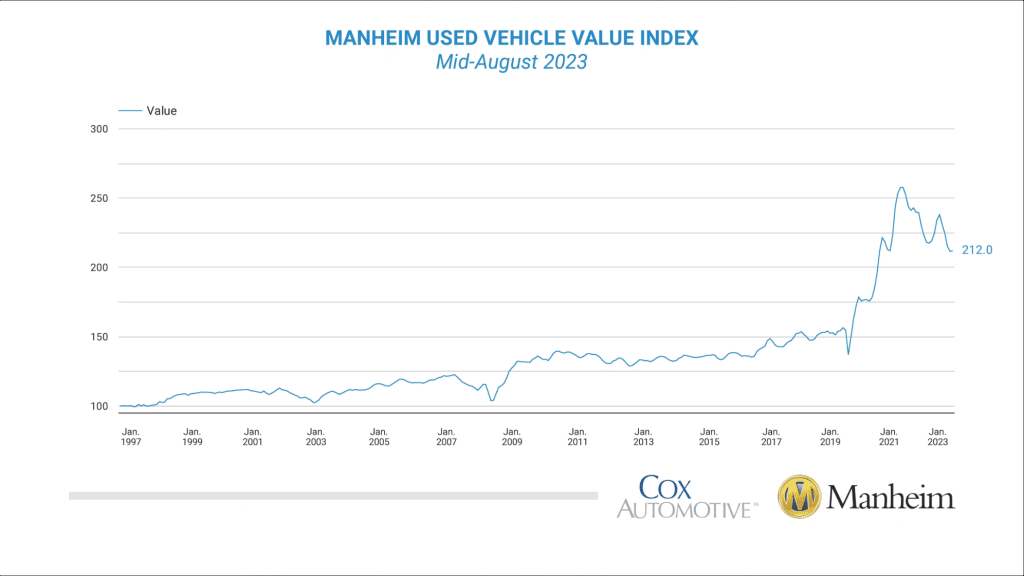 Chart is courtesy of Manheim/Cox Automotive.
Overall, values have been declining significantly this year. Still there remains pressure buoying prices thanks to low retail stock, particularly amongst specialty models. However, the clear trend moving back towards mean likely means there will be continued declines.
---
The following was an excerpt from Enthusiast Vehicle Valuation Trends August 2023 from our partners Shift Brokers.
Header image courtesy of Hagerty.